Share This: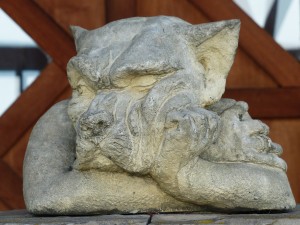 I don't understand why some people (not you, of course) think it's okay to write boring material for technical readers. What have technical people done to the rest of us? Why are they being punished? Save the really dry stuff for the documentation, and let the white papers have a little personality. After all, they're sales tools. If the goal of your content is build a rapport with your readers—and it is—then let them get to know you a bit.
Use a clever title if possible, and interesting headers. If there's a chance to sprinkle in some wit, do it.
My imaginary reader (not you, of course) is protesting. "We are serious people selling expensive and critical products. We cannot risk humor." I disagree with you, Voice in My Head. If you want people to read and remember your content, it needs to A) get their attention, and B) create a little spark in their mind. If you can do that, your readers won't think of your company as that big gray building off Exit 32. They'll think of you as a group of actual humans they wouldn't mind running into at happy hour.
And since study after study shows that buying decisions are based more on emotion than on benchmarks, that's a good thing.
Thought leadership is not a synonym for marketing literature. The next post will help you figure out the difference and decide if you have a worthy idea.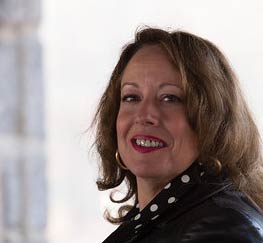 Jay Gitomer of Machines & Words helps companies selling complex technologies expose the real business value of their solutions and shorten their sales cycles with white papers, case studies, and slicks written in plain English. Over a decade of marketing experience in the tech industry has given her an understanding of strategy, technology, and B2B markets that translates into content that connects with your customers. Jay teaches digital marketing at the graduate level and is certified in inbound marketing by HubSpot. She is a graduate of Sarah Lawrence College and has an MA in English Literature and Creative Writing from NYU. In the cats vs. dogs debate, Jay is firmly on the side of dogs.