Share This: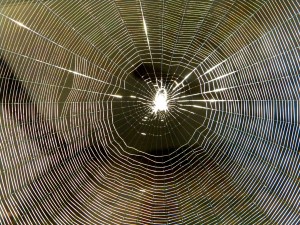 This post builds on the previous post about choosing a topic for a meaty white paper that delivers real value to your customers and your company.
Obviously, all marketing content is intended to attract leads, and white papers use the vehicle of education to do it. But there are other purposes to white papers. A company that's recently invested heavily in onshoring its support department will want to emphasize the quality of its customer care. A company that's just completed a strategic acquisition will want to showcase its new capabilities. A company that's repeatedly losing business to a competitor will want to highlight its comparative strengths. White papers can address any business goal.
But to do so overtly would erode the paper's credibility. Nobody wants to read 10 pages about your customer support, regardless of how exceptional it is. The messages have to be infused into the content, which means planning the main points strategically.
For instance, in our example topic of The Compliant Cloud: Migrating Legacy Systems Strategically, a company that wants customers to know about its stellar customer care would include points about the importance of quality help during an implementation, the level of expertise necessary to help with emerging issues, and the need for 24/7 access to maintain compliance—or whatever benefits are associated with their particular offering. Maybe these ideas are presented in a discrete section on service levels, or maybe they're woven throughout the paper; the choice would depend on which other key messages are covered.
I see a lot of white papers that send conflicting messages. Conflicting messages destroy credibility because they make it seem like a company is trying to be everything to everybody—a jack of all trades that's a master of none—or they  make it seem like a company will say anything to get business, even if those things aren't really true.
So if your solution is positioned as cost-effective, the white paper needs to tie every main point to cost savings. Instead of using words like quality, use words like value. If your solution is positioned as full-service, every main point needs to emphasize quality; instead of talking about cost savings, talk about expertise.
Your competitors' differentiators need to be addressed, of course without naming names. And, of course, whatever they do is the less effective/more expensive method. You're helping your readers avoid these treacherous pitfalls.
In the next blog, a short rant on style.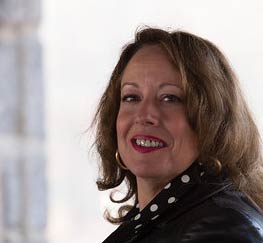 Jay Gitomer of Machines & Words helps companies selling complex technologies expose the real business value of their solutions and shorten their sales cycles with white papers, case studies, and slicks written in plain English. Over a decade of marketing experience in the tech industry has given her an understanding of strategy, technology, and B2B markets that translates into content that connects with your customers. Jay teaches digital marketing at the graduate level and is certified in inbound marketing by HubSpot. She is a graduate of Sarah Lawrence College and has an MA in English Literature and Creative Writing from NYU. In the cats vs. dogs debate, Jay is firmly on the side of dogs.