The Content Expert Trusted by Tech Companies
I help companies selling complex technologies expose the real business value of their solutions and shorten their sales cycles with white papers, case studies, and slicks written in plain English.
I've been in the tech industry for twenty years, working for industry leaders, Gartner favorites, and visionary startups. The one thing all my customers have in common is that they offer complex or emerging technologies.
Cyber security? Analytics? SCADA/ICS? Virtual machines? I'm your writer. You don't need to explain your tech to me or hold my hand. I understand what you do and I'm ready to produce.
I also provide marketing strategy for startups, consultancies, and small tech companies. If you're launching a tech solution, I can help you craft and deliver messages that connect your solutions to your customers' problems.
Authority

I know tech, I know corporate marketing, & I know the sales funnel. You don't have to devote your time to educating me. I'm already up to speed.

Quality

The work you get from me is high quality. My work is my craft, and I take it seriously. There is no fluff in my writing; every word is there for a reason.

Reliability

I never miss a deadline, I always return calls, and I only deliver my best quality. What's good for you is good for me— that's just common sense.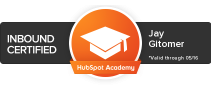 And I do it in plain English.